About the Venue
The Vistas Pavilion provides service excellence by engaging you in designing your décor, entertainment, and catering along with our expert event planning team. We offer all-inclusive packages including photography, DJ, floral, cake, and more. The Vistas Pavilion and our vendors are flexible and easy to work with, your vision is our challenge, and our promise is to meet and exceed your expectations.
We can accommodate small and large weddings. We are on an elevated mountain location with dazzling west-facing views of the Phoenix Valley, sunsets, and city lights. We are just off of Power and Thomas in beautiful NE Mesa next to Red Mountain. We offer various ceremony locations and our reception venue is surrounded by panoramic views, beauty, and elegance with an oversize wrap-around deck.
Our Venue is open until midnight and is accessible to you all day of your wedding. Our timing is flexible you can decorate, take photos and host your ceremony and reception at your convenience!
Ceremony Sites
We have numerous ceremony locations throughout the golf course to choose from. Our elevated outdoor garden lawn is combined with scenic beauty and unsurpassed views of the Phoenix valley sunsets. Our serenity garden is an intimate design with desert flora, trickling waters, and elegant succulents We have two patio locations which are the pride and joy of our Pavilion. These locations are a photographer's dream. The magnificence of the landscape will ignite the spirit in you and your guests.
Packages
The Vistas Pavilion at Las Sendas offers a premier wedding experience on an elevated mountain location with panoramic outdoor views of the valley, sunsets, and city lights. We have a number of wedding packages and reception selections available and are committed to working with you in creating a wedding experience to remember while transforming your dreams into reality.
Client Reviews
Cumulative Wedding Wire Score Score: 4.9 / 5
"The Catering Director was amazing to work with and made are wedding a special one of a kind day. I would recommend this venue to anyone wanting to celebrate a wedding or special occasion they are fabulous!!!"
"The staff at Las Sendas was very helpful, courteous, and honored our every wish. They were very easy to work with and made the time to answer all of our questions. The staff was helpful in working with us to stay at our personal budget and flexible in offering ways to accommodate my husband and I. This location offers a great view of the valley and most of all it met all our needs, from serving a great buffet, to providing a scenic view for our guests, to providing the lighting, linens, centerpieces, etc. I am so thankful for their exceptional service in making our wedding reception fantastic and unforgettable."
"The staff and food exceeded our expectations, we are very happy we our reception here.
"We had an absolutely beautiful wedding at The Vistas Pavilion located at the Las Sendas Golf Club in Mesa, AZ. The service was phenomenal, the food was delicious, the view was breathtaking, and we could not have asked for a more perfect day. The Catering Director coordinated the event and kept us updated in a timely manner leading up to the event and she was very sweet, detail oriented, and professional."
"Everything was beyond our expectations, you and your staff are exceptional. Everyone was impressed with the entire function from food to service to facility etc., thank you so very much. We hope to send you business through word of mouth, we cannot say enough great things.
"I want to thank you and congratulate you on a most fabulous event for my daughter's wedding reception. It was absolutely perfect in every way. You were so kind and patient as we worked through the contract and details with very little communication at a most difficult time in my life. You were a dream to work with. I appreciate your kindness, positive attitude and willingness to adapt to any of our requests on a moments' notice. Your chef did a fabulous job on the food. Everything was so delicious. Your catering service team was also specialists in their work. There is not one thing that I wished would have been different. No regrets, only joy! I will look for opportunities to work together again in the future."
"Amazing venue. Desert landscaping surrounds golf course with amazing sunset and city lights. AMAZING food and staff were so easy and accommodating."
"Working with the ladies at Las Sendas Vistas Pavilion was amazing. Everything turned out beautifully. Everyone complimented the food, the view, everything. I recommend the venue to anyone!"
"The location is beautiful. The food was delicious. The Catering Director is fantastic to work with. My reception was perfect!"
"We were looking for a vendor to host our daughter and future son-in-law's wedding shower. I found Las Sendas Golf Club, The Vistas Pavilion in Mesa and what a gold mine of a find. We had the best quality customer service provided by The Catering Director and her staff. They were readily available to address any and all of our questions or needs. We did not feel it necessary to taste test the food and the day of the shower, received exceptional reviews on the food and presentation. This is an exceptional, beautifully landscaped property and would HIGHLY recommend this venue for any and/or ALL your future wedding planning."
"Everything was beyond our expectations, you and your staff are exceptional. Everyone was impressed with the entire function from food to service to facility etc., thank you so very much. We hope to send you business through word of mouth, we cannot say enough great things."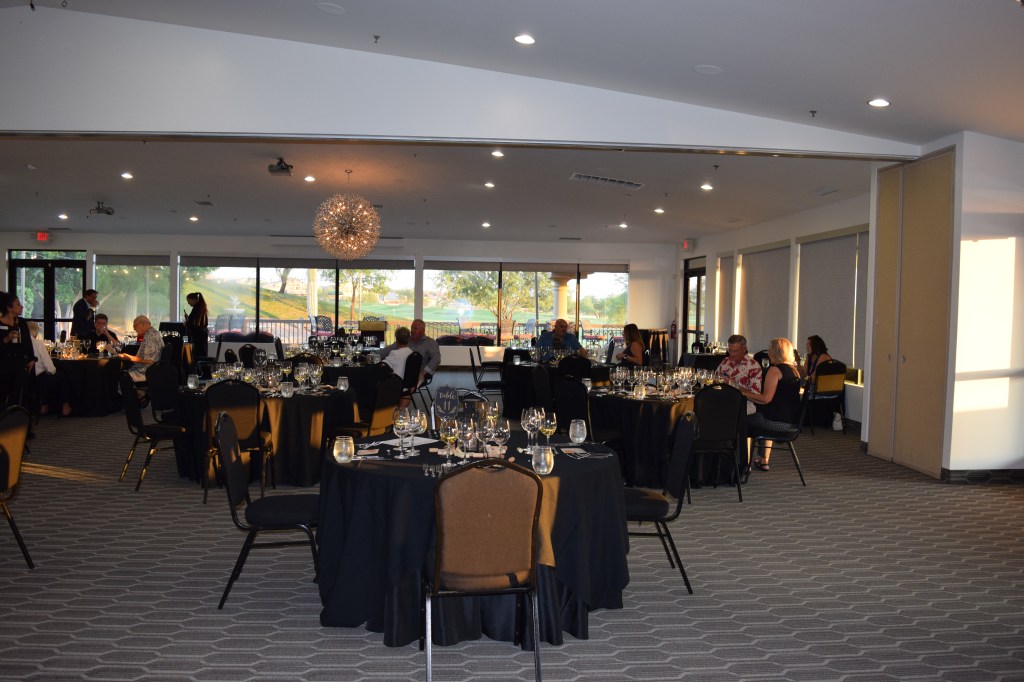 For further information, pricing or to book a site visit please complete our contact form, email us at events@lassendas.com or call us at 480-396-4000 Ext. 222