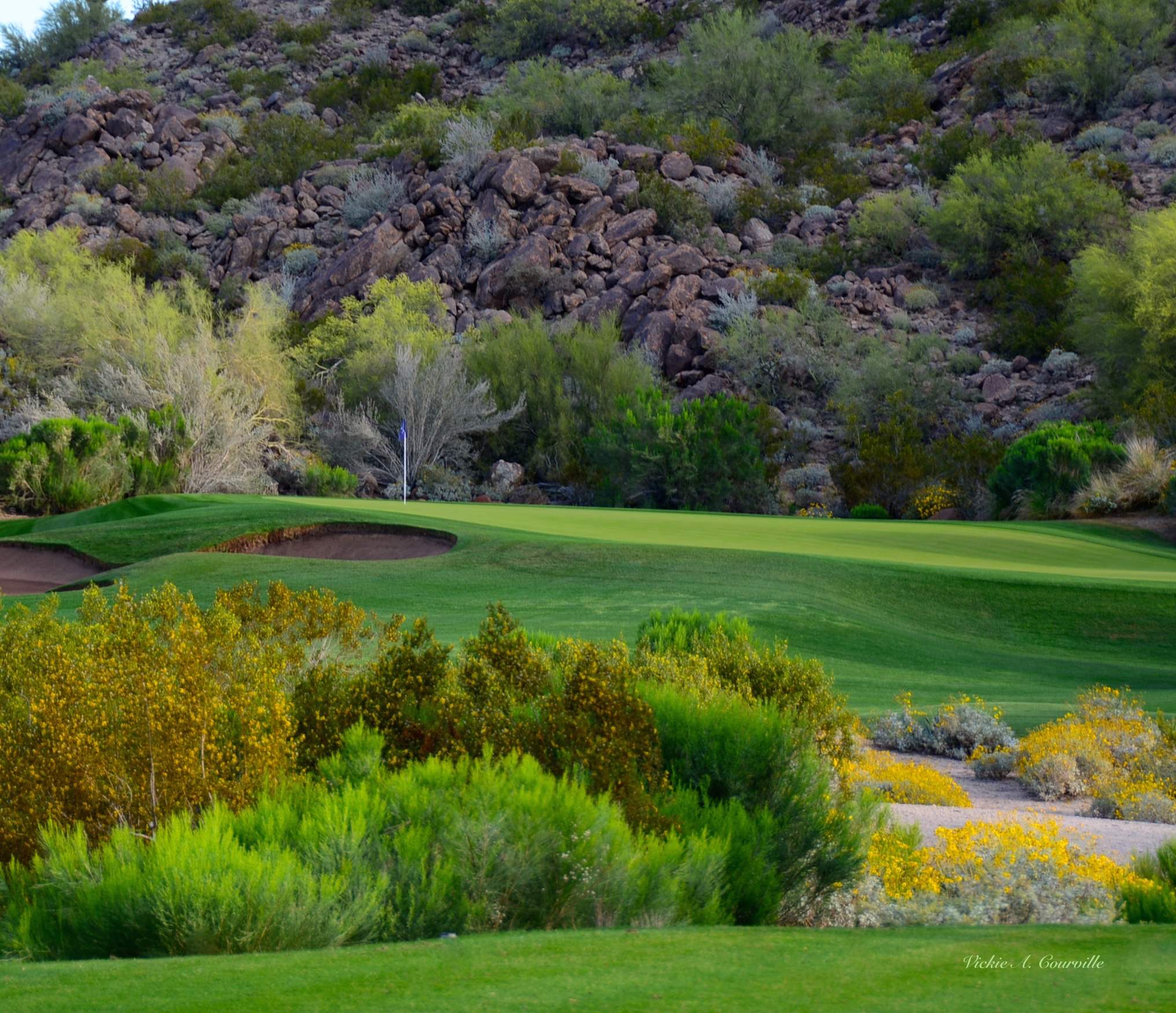 Programs
Whether you're correcting a few flaws in your swing or completely overhauling your entire game, private golf instruction at the Las Sendas Golf Academy is the ideal way to realize your goals. We offer a multitude of programs specifically designed for golfers of all ages! Our ability to hone in on the key elements of your game, customize an instruction program suited for you, and monitor your progress along the way lies at the heart of our successful golf instruction philosophy.
Contact us to request information about our golf instruction programs.
Playing Lessons
With on-course playing lessons accompanied by instruction from the Las Sendas Golf Academy, you'll not only learn the fundamentals of golf, but, you'll learn how to play the game. It's a fact, that golfers play differently when they are on the range versus on the course. Playing lessons with an LSGA instructor, allows you to see live situations and provide the proper instruction to help you play better and also strategically think through the round.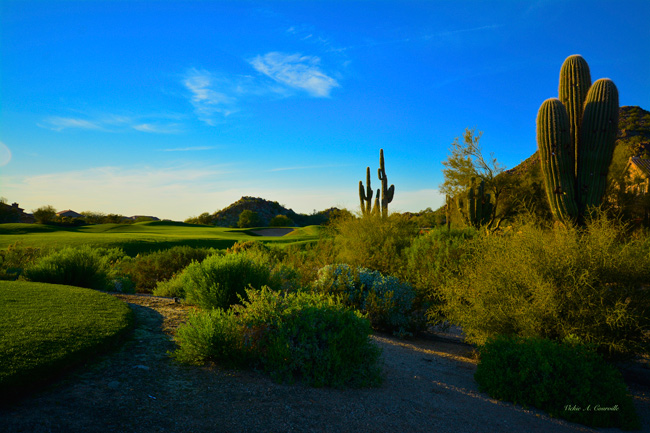 Features include:
Understanding your goals
Warm-up
9 holes with the instructor of your choice
With playing lessons from the Las Sendas Golf Academy, you'll learn to minimize mental errors and play to your strengths along with other valuable skills that you can apply to any golf experience. Understanding the many graduations of strategy and course management is an art form that we learned through a lifetime of competition on the highest level as well as through our many years of instruction.
Golf School
The Las Sendas Golf Academy embraces a personalized, comprehensive set of programs, complete with full-swing instruction and short-game skills. With instant video feedback, your lessons will provide a clear understanding of what you need to do for immediate improvement. Features:
Comprehensive full-swing and short-game instruction
Video Analysis and swing review
Putting, Chipping, Pitching, Sand (Short Game)
Personal improvement drills and practice plan
Development of a consistent pre-shot routine
On-course play
Private Groups
The Las Sendas Golf Academy events provide the perfect setting to build upon relationships. Whether you are looking to strengthen client relations…or just reward employees, private golf events with LSGA instruction is a perfect strategy for business owners.

Let the Las Sendas Golf Academy staff create a golf experience that fits your needs:
Entertain and thank your clients
Network with potential clients
Conduct a team-building event
Motivate and reward your sales team
Train employees on how to use golf as a business tool
Raise additional revenue at your golf outing
Add an interactive element to your conference
The LSGA staff would be happy to design a customized private golf group event for your company with your golf, business goals, and budget in mind.
Junior Golf Sticks Program
Do you know how many golf scholarships go unused every year? Do you want to get your children started in golf? Is it time to prepare your junior for high school golf or competitive golf? Do you need some family time and want to have fun with a golf outing?
The Las Sendas Golf Academy offers a developmental approach to the game. We stair-step our lessons to match the skill levels as the junior golfer becomes more experienced. The goal of our junior golf programs is to not only develop the fundamental skills of the golf swing, but to also teach each player the characteristics that will make them champions in life. Most importantly, create a love for the game.
Our programs teach the basic fundamentals of the game including full swing, short game, putting, golf course etiquette, rules of the game, and on-course play. The ages of students range from 5 to 15 years of age. Juniors are grouped according to age, gender, and skill level.

We provide instruction on the game of golf to your young golfer in a fun and creative learning environment. We have a team that includes PGA and LPGA Teaching Professionals who take pride in providing superior junior golf lessons in a fun environment.


Meet Our Instructors & View Their Rates
James Contreras
PGA Teaching Professional
Class A
As an accomplished player, James will share with you how to take your game to the next level.
As an Arizona native James's passion for golf began in junior golf. He played high school and college golf before turning Professional after graduating from Arizona State University in 1987. While working at Camelback Golf Club as an assistant professional, James started their first junior program. After becoming a Professional Golfer's Association (PGA) Class A Member in 1992, he started instructing full-time teaching students in golf schools and corporate outings. In 1996 he found a summer teaching position in Alaska, and to this day continues to teach golf each summer there. James has been a Teaching Professional at Las Sendas Golf Club since 2002 providing instruction for all types of players from beginners to professionals. Programs for members, individuals, juniors, clinics, groups, corporate, and golf schools. James provides individual analysis and works to make each student's swing work best for them.

Education and Credentials
Class A Member PGA of America
1991 Assistant Professional Champion SWSPGA
2000 PGA Tour Phoenix Open Participant
President Alaska Junior Golf Association
Former First Tee Coach
James Contreras
Class A PGA Professional
Phone: 1(480) 275-0093
jcontreras@lassendas.com
David Huffman
Jack Nicklaus Certified Instructor
David's passion for the game of golf and coaching shines through to his students. He has worked with students from all over the world while here with us at Las Sendas, And they continue to seek out his tutelage here in Arizona.
A very dedicated Instructor, David enjoys success in helping golfers improve and enjoy their games more.
Background Player:
Competed as an amateur at Clemson University
Played professionally for ten years around the world on tours in South Africa, Asia, Japan, Africa, India, Europe, Canada, and the USA.
Competed in over 35 countries around the world
Won five times as a Professional golfer
Low competitive/ tournament round of 61 (12 under) at Rand Park Golf Club, Johannesburg, South Africa
Hold or have held seven-course records. South Africa (Rand Park 61), Virginia (Glenmore CC 63, Royal Virginia 63, Poplar Grove 62, Packsaddle Ridge 62, South Carolina (Hilton Head) 63, North Carolina (Keith Hills 62). Scores from 61, 62, 62, 63, 63 & 64
Low nine-hole tournament score of 27

Competed as a professional against Ernie Els, Retief Goosen, Mark McNulty, David Frost, David Toms
have worked with/ coached as a player by award-winning instructors, Butch Harman, David Leadbetter, Jim McClean, Mike Malaska, Martin Whitcher, Mike Schroder
David takes advantage of these competitive experiences to assist your growth as a golfer. He has a keen understanding of the challenges, expectations, and fun in the journey of becoming a better golfer
Background Instructor:
David has been coaching for 15+ years
Mentors including Mike Schroder, Carolinas PGA Instructor of the Year; Martin Whitcher, South Africa PGA National Instructor of the Year; Mike Malaska, PGA of America National Instructor of the Year
has worked with renowned instructors Butch Harmon, David Leadbetter, Jim McLean, Mike Malaska, Mike Schroder, and Martin Whitcher. David has utilized all these experiences in developing his own coaching style and concepts
Instructor First Tee of Richmond, Richmond, Virginia
Instructor Jack Nicklaus Academy at The Presidential Club, Dulles, Virginia
Owner/ Operator HuffmanGolf
Instructor Malaska Golf Academy at Las Sendas Golf Club
Instructor Malaska Golf Academy at Superstition Mountain CC
Instructor at the Las Sendas Golf Academy
Director of Instruction GreatLife Sioux Falls, South Dakota
Director of Instruction Dubuque Golf & Country Club
*David helps you understand your tendencies and how to go about diagnosing and implementing corrections to make your current round better and your future golf continue to improve.
Certifications and Affiliations:
Jack Nicklaus Certified Instructor
PGA of South Africa Tour Division
Malaska Certified Instructor
Callaway Staff Professional
Puma Golf Staff Professional
David Huffman
Phone: 1(480)677-1533
davidhuffmangolf@gmail.com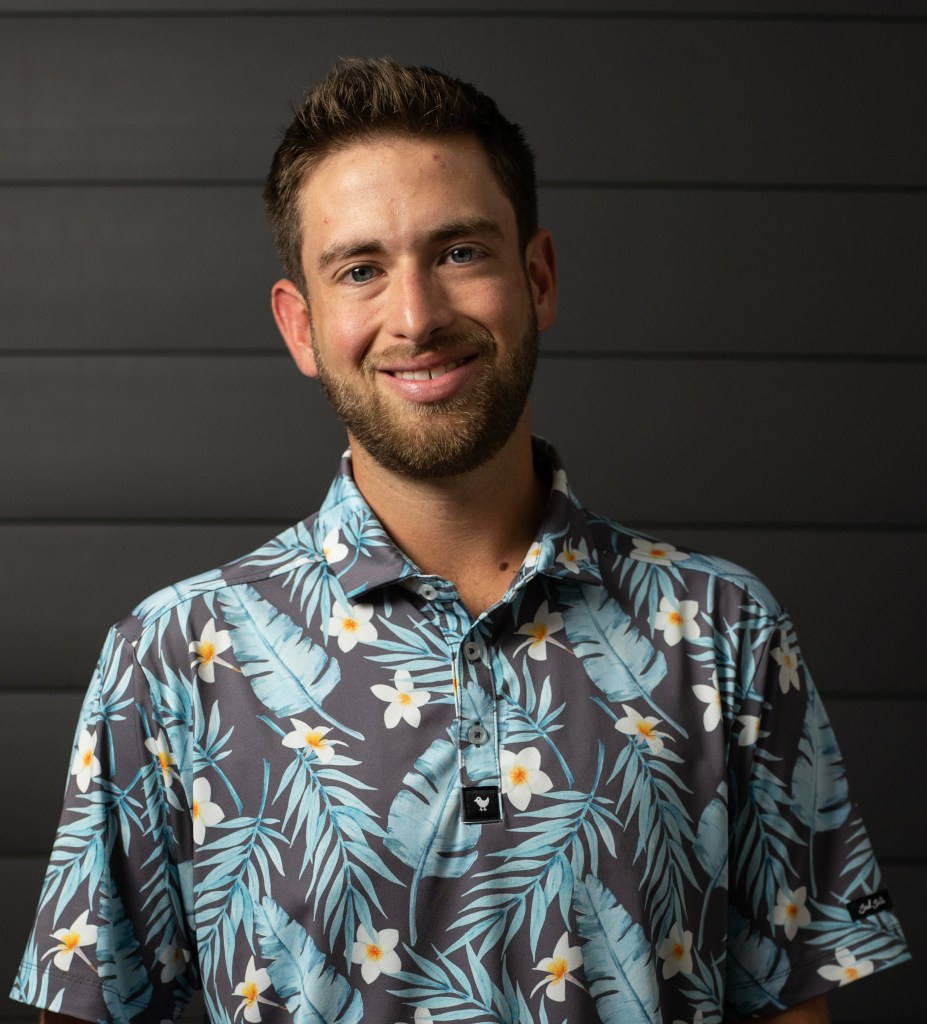 Braden Bentley
PGA Associate
Braden's obsession with the game of golf started at a young age. He began playing junior golf at age 6 and found a passion for competing. After a promising high school career, he played collegiate golf at Lewis University. Braden graduated in 2020, turned professional, and moved to Arizona. He began working at Las Sendas Golf Club in 2020 and is now the Assistant Golf Professional and a PGA Associate. Shortly after, Braden found a new passion in coaching. Braden has been a volunteer junior golf coach for 6 years with many organizations, including The First Tee. Lessons and programs are available for individuals and groups of all ages and skill levels, including a monthly subscription service. Inquire for details.

719-641-2998
bradenb1@gmail.com
CONTACT US
Please submit the form to request information about golf instruction.