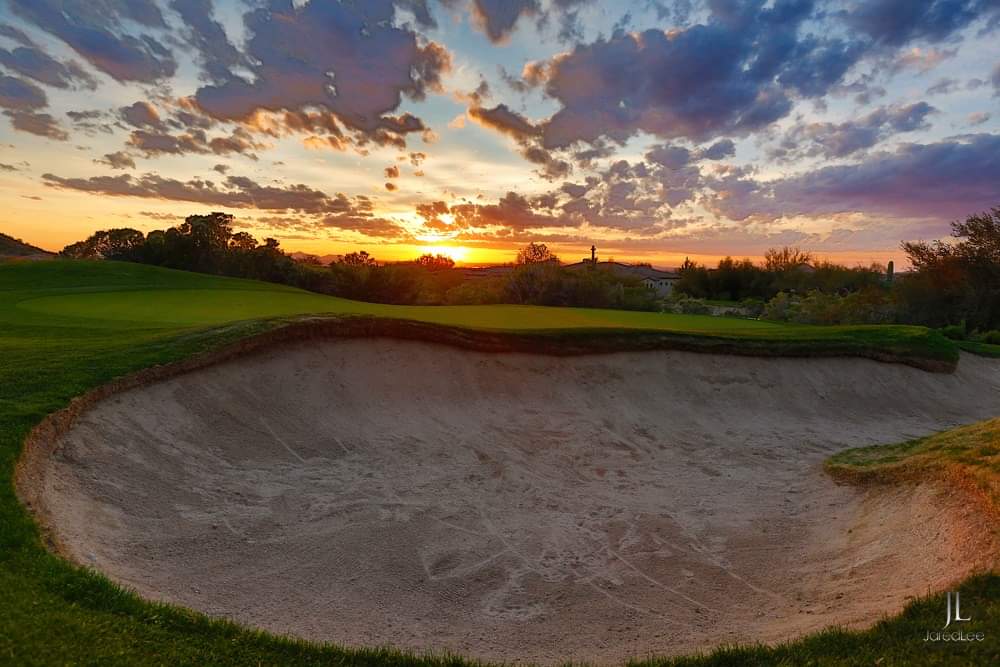 Dress Code
Las Sendas Golf Club enforces a strict golf attire policy without exception. Golf shirts or collared shirts, golf shoes with non-metal spikes, and dress or khaki pants, shorts, or skirts are acceptable attire.
NO DENIM ALLOWED ON THE GOLF COURSE
Pace of Play
Think of the groups behind you…and ask about holes 4 and 6 with blind shots off the tee.

Pace of play is very important, and slow play is the single biggest complaint golfers have today across the nation. At Las Sendas Golf Club, we want everyone to enjoy their day at our award-winning course. We require a round to be completed within 4 hours and 20 minutes. To help ensure you will have an enjoyable game, our starters will provide you with some very helpful tips about the course. These tips will not only speed your play but will help you score better!

In addition, we have spent considerable effort matching the player's handicap to the tee position and offer 6 tee boxes. Please play to your actual level if you want an enjoyable day – Las Sendas Golf Club is a strategic course.

Thank you in advance for your understanding and know we want you to experience the best at Las Sendas! Players must maintain their position with the group ahead regardless of whether you are playing on time.
Please remember the following when playing at Las Sendas Golf Club:
Maintain half a hole distance from group ahead
Play ready golf
Player Assistants will monitor pace of play
If your group has fallen behind, the Player Assistant will give a warning
If after 15 minutes, the group is still behind, the Player Assistant will issue a second warning
If the group is still behind, they will be moved into position
24-HOUR CANCELLATION POLICY
If you do not cancel a tee time reservation 24 hours prior to your reserved tee time, your credit card will be charged for the full number of reservations at the rate quoted.
Las Sendas Golf Club rules and policies are designed to enhance the enjoyment of golf for all of our customers.