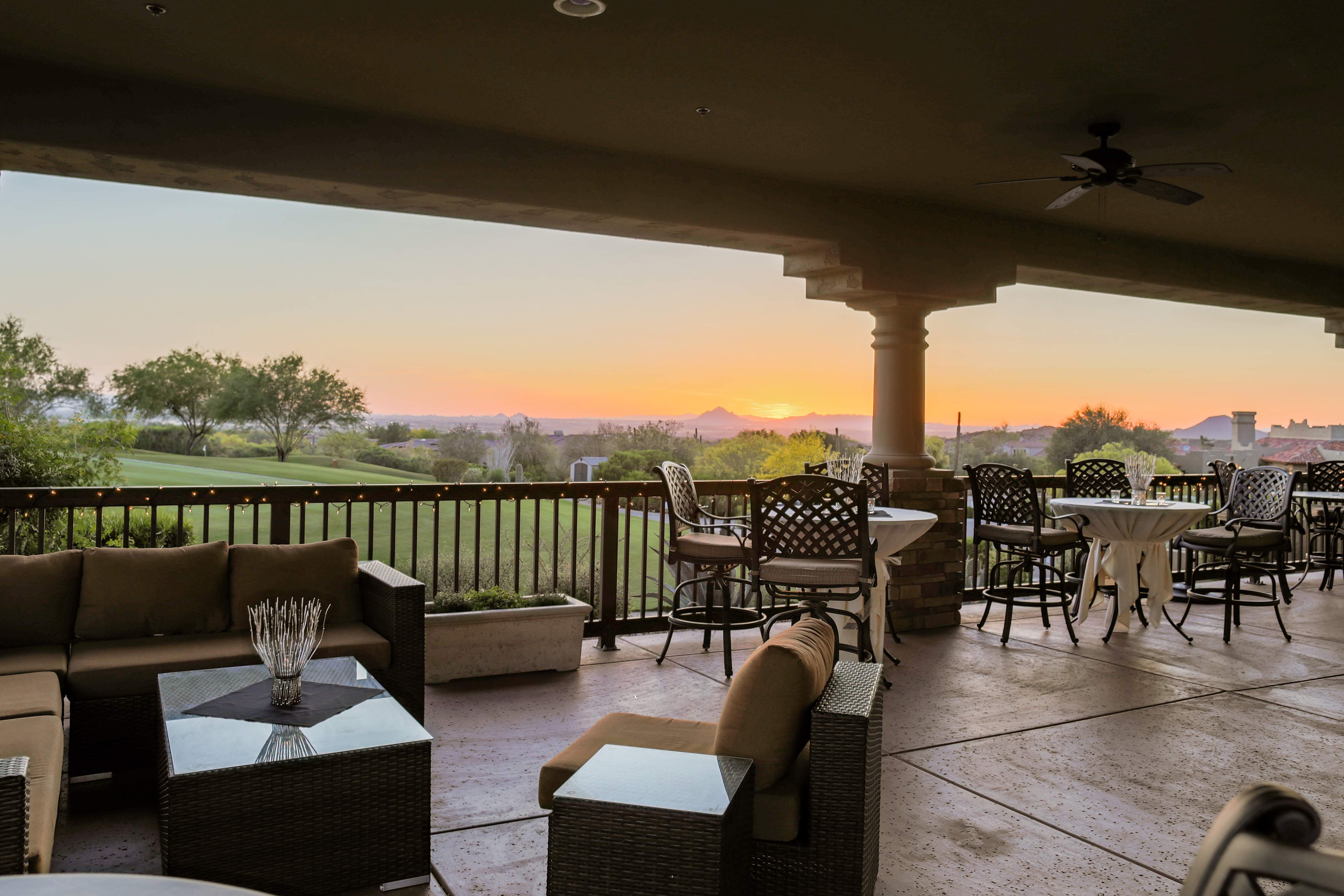 Special Occasions
Looking for some new ideas for a birthday party, anniversary, or family reunion? Please come and see us at The Vistas Pavilion at Las Sendas. Our new banquet facility and our special occasions planning team can provide you with a number of dazzling party ideas along with unique culinary menu choices. If you are looking for THE place to host your special event in the Mesa or Scottsdale area, it's The Vistas Pavilion at Las Sendas.
Birthday & Anniversary
The Vistas Pavilion at Las Sendas is a vibrant setting to host your special birthday or anniversary celebration. Our views of the valley, sunsets, and city lights are magical, and our thoughtful attention to every detail will astound your guests. You can choose a magical outdoor celebration under the stars or an elegant party atmosphere in our new indoor banquet venue.
Award Ceremonies
The Vistas Pavilion at Las Sendas exemplifies distinction and elegance and is a perfect place to host an award ceremony. You can consider a small private ceremony in the Serenity Garden or on the Vistas Patio. For a larger gathering, The Vistas Lawn overlooking Boulder Mountain and the vast Phoenix Valley will ensure a grand celebration.
Class & Family Reunion
Your class or family reunion is truly an exciting time to reacquaint with colleagues, friends, and relatives. The Vistas Pavilion at Las Sendas has amazing southwestern charm and warmth for your intimate gathering. Our culinary team can provide you with menu choices which will surpass expectations of any palate. We can accommodate small gatherings or larger groups as needed.
Contact us to learn more about booking a party or event at Las Sendas Golf Club.
Gallery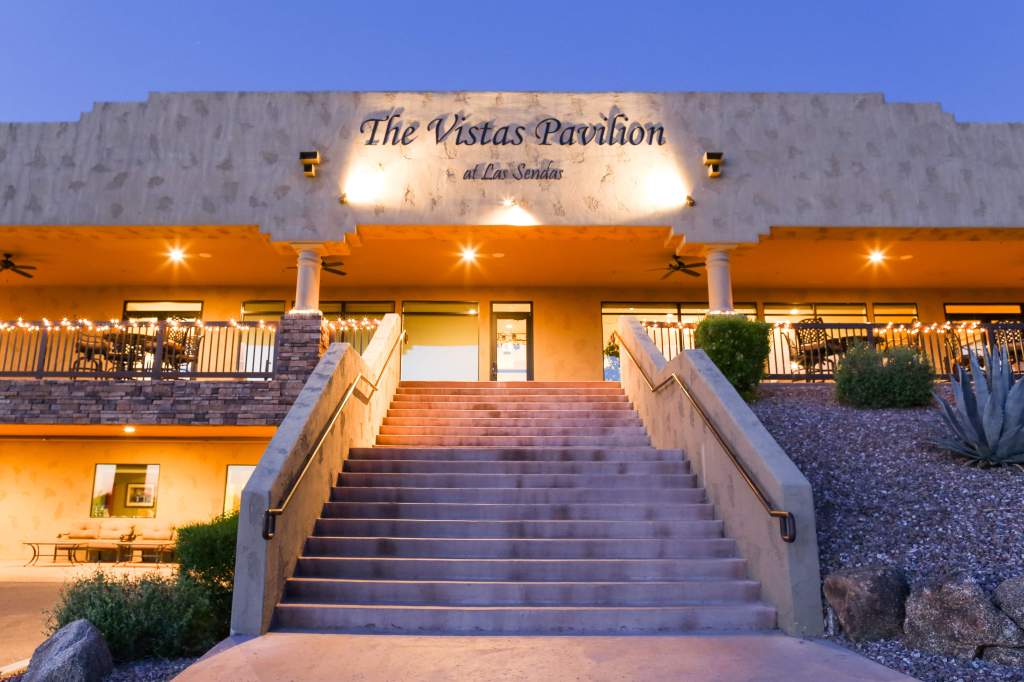 Client Reviews
Contact Us
For further information, pricing, or to book a site visit please complete our contact form, email us at cshaw@lassendas.com, or call us at 480-396-4000 Ext. 222